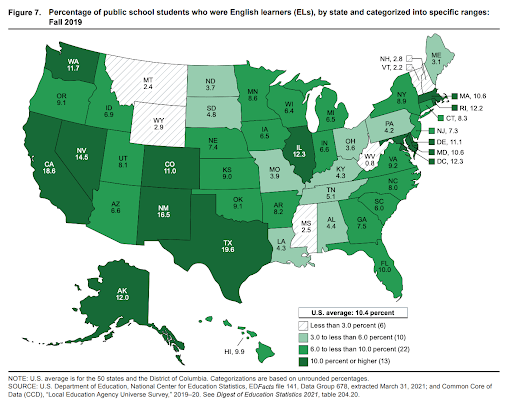 Megan Gierka and Nicole Kingsland
If you've taught an English learner in your class, you're not alone. English learners (ELs) are a rapidly growing demographic in United States schools and teachers should expect to have ELs in their classrooms. In the last 20 years, 1.5 million English learners have been added to classrooms around the country, yet only 3% of teachers have the necessary qualification to teach these students (Rahman et al., 2017). Now more than ever, ALL teachers must possess the knowledge and skills to close the achievement gap and improve learning outcomes for all students in their classroom.
AIM is preparing to release a new online course to support teachers in their literacy work for all students. The Specialized Reading Knowledge Bundle: English Learners course is filled with practical teaching tips for unlocking reading proficiency among English learners. Learn more and pre-register today.
Read More